Choosing The Right Ring For Your Girlfriend
Making the decision to buy an engagement ring before you propose is a brave step, but having the ring as you go down on one knee will add romance to your proposal and will let her know that you are serious. Buying a diamond engagement ring shoes you have put a lot of thought into your proposal. You are more likely to find a ring that she loves if you do a little research into the following four areas:
Her personal style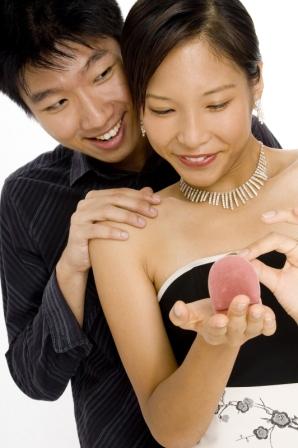 Think about your girlfriend's personal style and the type of clothes, jewelry and accessories she wears. Is her wardrobe ultra modern and constantly changing with the times or does she prefer simple classic pieces with just the odd fashionable accessory? Does she shop for vintage or retro clothing? Your girlfriend is more likely to fall in love with a diamond engagement ring that reflects her sense of style.
Her lifestyle
Your girlfriend's lifestyle will have a big impact on the style and setting of the ring you buy. What job does she have? What are her hobbies? Does she do a lot of sports? You don't want her to have to keep taking her ring off so if her job involves physical contact with people, if she does a lot of manual work, or if she is constantly at the gym, a traditional prong setting may not be very practical and you should look for a channel setting instead.
Her ring size
There are plenty of ways you can secretly find out your girlfriends ring size without trying to measure her ring finger while she's sleeping. The simplest approach is to borrow a ring that she often wears and take that to the jeweler with you so it can be measured.
If she wears the ring everyday and you can't get away with taking it you could draw round it like a stencil on a piece of paper, slide it onto a tapered candle and mark where it fits, or take an imprint of it in a piece plasticine.
Her preferences
If you have been in a relationship for a while and have discussed marriage, your girlfriend may suspect that a proposal in on the cards. If this is the case you can be sure she will be dropping hints and tips all over the place about the type of ring she would like, you just have to tune into them. Look out for magazines left open at particularly sparkly pages, or a link to a jewelry store that suddenly appears on your favorite's list.